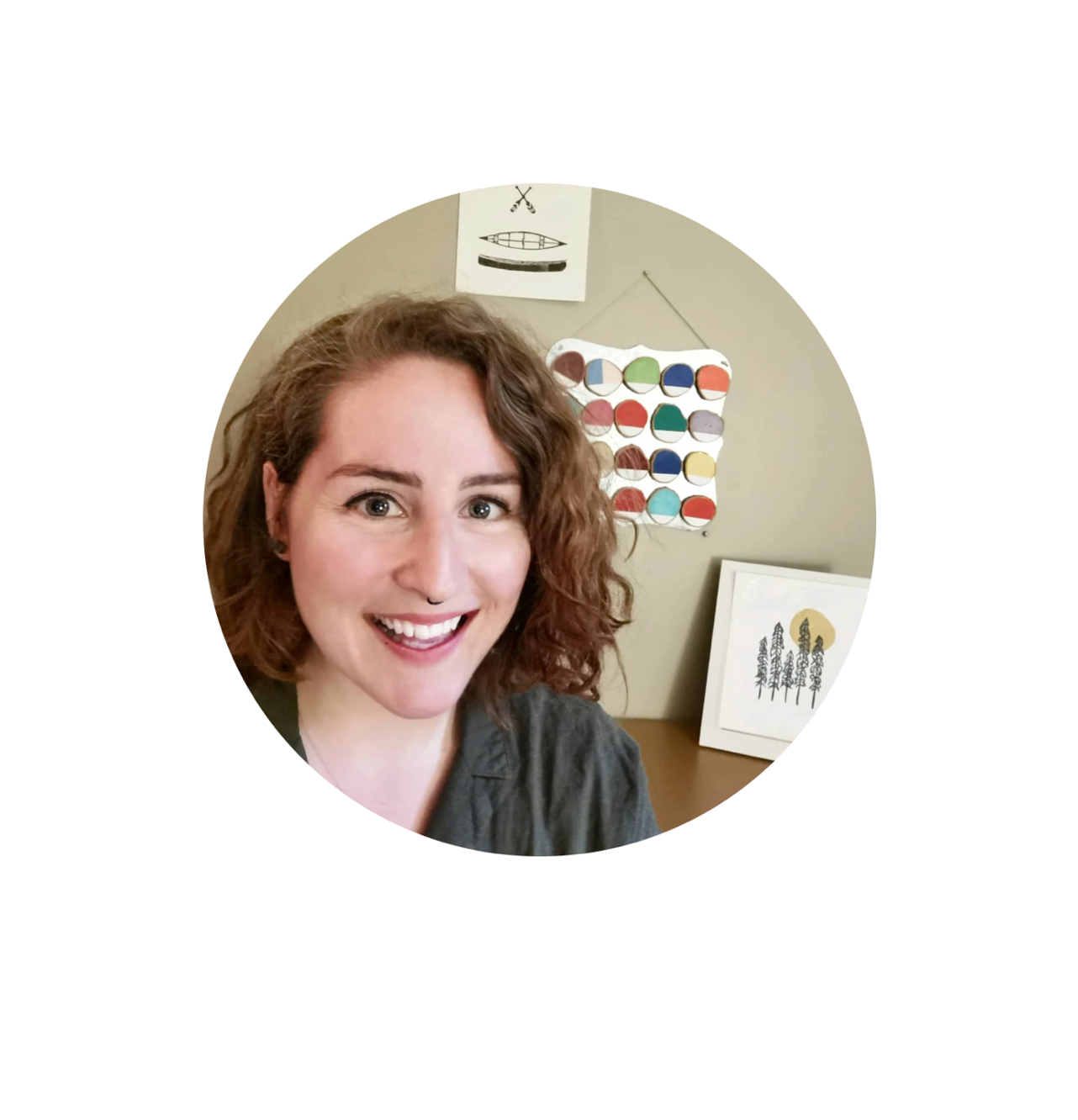 Meet Katie
Katie is a surface pattern designer and maker living on the shores of Lake Huron.
She loves bringing a sense of adventure to her work by combining natural elements with bold graphics and structured geometrics. Her work inspires people to explore by using a modern style with clean lines, and a color palette of organic tones combined with playful pops of color.
Her pattern work combines a variety of mediums including traditional relief printing, hand drawn elements and digital techniques. Through this exploration, she creates fun, nature inspired patterns that evoke a sense of wonder and excitement.
Kate's handmade work carries many of the same themes. She strives to create sustainable pieces that brings her love of the outdoors to modern home décor for everyone in the form of natural coasters, driftwood pieces and hand carved linoprints.
She works closely with a local mill to re-purpose unusable wood to ensure that each piece created is sustainable and eco-friendly. She does her best to ship all items with recycled paper materials.
She finds inspiration everywhere from her backyard to road trips around her state. She has learned that she is happiest when she is making. Whether that is sewing, knitting, cooking or drawing. 
Prior to pattern design she worked as a freelance grant writer for nearly a decade supporting local non-profits such as American Red Cross and our local children's museum. She also worked as a research scientist at various research institutes in Maryland before starting her family.